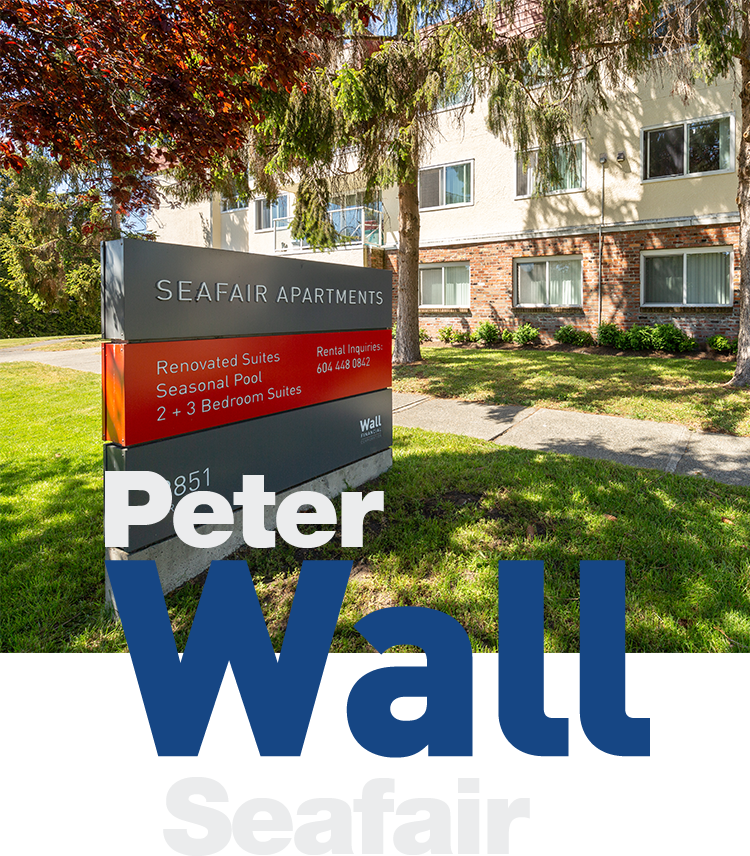 Peter Wall Seafair is within walking distance to Richmond's beautiful waterfront, public schools and everyday conveniences. This property has been entirely renovated and is ideal for families with young children and those who are interested in a walkable suburban community.
Amenities
Seafair has in-suite laundry, a seasonal, private outdoor pool, and accepts small, well-behaved pets that are good with children.
Suites
Our over-sized two & three bedrooms suites are perfect for families and those who require more space for their lifestyle.
Register with us today
Register with us today to be notified of future vacancies and to stay up to date with opportunities to rent in our other properties.
We will not use your email for spam purposes.